Our Supporters
We are grateful for the generous support of all of our donors. Below are businesses and foundations who supported Fresh Start in FY2018 and FY2019.
Silver $74,000 - $110,000

Bronze $50,000 - $73,999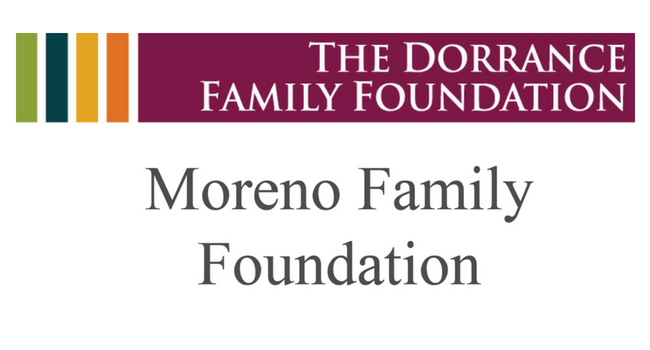 Copper $25,000 - $49,999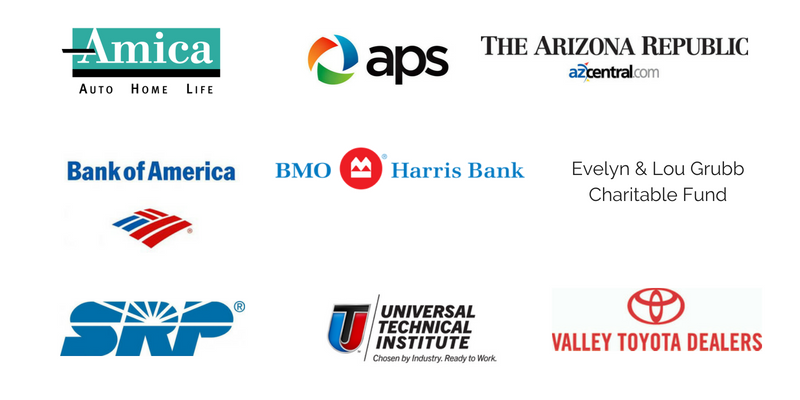 Patron $10,000 - $24,999
Allstate
American Family Insurance
Arizona Community Foundation
Comerica Bank
Desert Institute for Spine Care
Freeport-McMoRan Inc.
Great Clips, Inc.
Greenberg Traurig
JC Anderson Family Foundation
JPMorgan Chase
Lewis Roca Rothgerber Christie LLP
National Bank of Arizona
Neiman Marcus
Penske Auto Group Arizona
Spencer Fane LLP
T.W. Lewis Foundation
The Adelante Foundation
The Dematteis Family Foundation
The J.Jill Compassion Fund
Troon Golf
VMI Holdings, Inc.
Wells Fargo
Wiseman & Gale Interiors
Partner $5,000 - $9,999
ABC 15/KNXV-TV
Ak-Sar-Ben Companies, Inc.
Alliance Bank of Arizona
American Express
Ameriprise
Animal Health International
Banner Aetna
Breakthru Beverage Arizona
Bryan Cave Leighton Paisner LLP
Cardinals Charities
Celebrity Fight Night
Cox Charities
Cox Communications, Inc.
Cullum Homes, Inc.
Dignity Health
Elbridge & Evelyn Stuart Foundation
Equality Health
Farm Credit Services Southwest
Farmers Insurance Company
Grand Canyon University
Karry All Enterprises, LLC
Knight Family Trust
Knight Transportation
Larcher Family Foundation
LeRoy Thon & Ruth V. Thon Advised Fund
Lynne Beyer Design, Inc.
Macerich Management Company
My Sister's Closet
Osborn Maledon, P.A.
Paul N. Rambeau, CPA, PC
Pinal Feeding Company
Sherman & Howard L.L.C.
Slalom
Snell & Wilmer, L.L.P.
Sonora Quest Laboratories/Laboratory Sciences of Arizona
Southwest Gas Corporation
Southwest Risk Management, LLC
The Kleeman Family Fund
U.S. Bank Foundation
U.S. Trust
UnitedHealthcare
University of Phoenix
Vallone Design
Versant Capital Management
Voya Financial
W.D. Manor Mechanical
Wespac Construction Inc.
William Perry Farms
Yoga With Jenna - yoginiinheels