Our supporters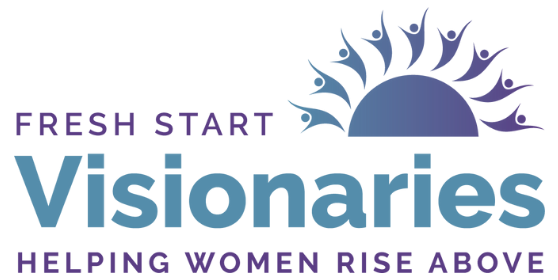 We are proud to introduce and thank our Fresh Start Visionaries- 80 individuals, families and organizations that have each given over $100,000 cumulatively to Fresh Start Women's Foundation. Throughout our 30-year history, together, Fresh Start Visionaries have invested more than $38,000,000 to advance our mission. We are grateful for the generous support of all of our donors.


$5,000,000 +
Pat and Earl* Petznick
Beverly Stewart
$1,000,000 +
Barbara J. Anderson
Bank of America
Jewell McFarland Lewis*
Belle and Olen Petznick
Melinda and Earl Petznick, Jr.
$500,000 +
Arizona Public Service Company
Arizona Republic
Jacquie and Bennett Dorrance
Greenberg Traurig
JPMorgan Chase
The Kemper & Ethel Marley Foundation
Heather and Del R. Lewis, Jr.
Carole and Arte Moreno
Salt River Project
Thunderbirds Charities
Universal Technical Institute
Wells Fargo
$250,000 +
Allstate
American Express
Blue Cross Blue Shield of Arizona
Carol and James Cook
Freeport-McMoRan Inc.
Nancy & Lee Hanley Foundation
Knight-Swift Transportation Holdings Inc.
Jan and Tom Lewis
Nancy and Mark Loftin
Macerich Management Company
Maricopa County
Anne L. Mariucci
Kimberly and Chris McWaters
Kathy and Tom Munro
The Nina Mason Pulliam Charitable Trust
Penske Automotive Group
The Steele Foundation
Linda Trailor*
Valley Toyota Dealers
Virginia G. Piper Charitable Trust
Walmart
Cindy and Michael Watts
$100,000 +
American Airlines
Amica Mutual Insurance Company
Arizona Community Foundation
Arizona Diamondbacks
Banner Aetna
BMO Harris Bank
Jude Miller Burke
Comerica Bank
Cox Communications
Dignity Health
Carole Ellison
Erin and Jim Essert
Rebecca Ailes-Fine and Peter Fine
Mary and Chris Gale
General Dynamics Mission Systems
Gila River Indian Community
Helios Education Foundation
Host Hotels & Resorts
Michelle Kerrick
Kim Kiyosaki
Linda and William Langer
Leah Lewis*
Lewis Roca Rothgerber Christie LLP
Living Legacy Foundation
National Bank of Arizona
Helyn Reeves Olds*
William Perry
PetSmart
Phoenix Suns
Paul N. Rambeau
Ann Siner | My Sister's Charities
Snell & Wilmer, LLP
Jacki and Phil Tatman
Amy and Ray Thurston
Mary and James* Upchurch
U.S. Bank
Yelp Foundation Charitable Fund
Susan and Ray York
Wiseman & Gale Interiors
*Denotes deceased donor