23rd Annual Fresh Start Gala, Chaired by Andrea Katsenes, Will Honor Local Philanthropist Cindy Watts
January 09, 2019
Phoenix, AZ - Fresh Start Women's Foundation is proud to announce that the 23rd Annual Fresh Start Gala presented by Bank of America | Merrill Lynch | US Trust, will be held on Saturday, March 9, 2019 at The Phoenician. We are honored that this year's event is chaired by Phoenix native Andrea Katsenes, who is a member of the Fresh Start Board of Directors and Director of Media Relations for Cox Communications.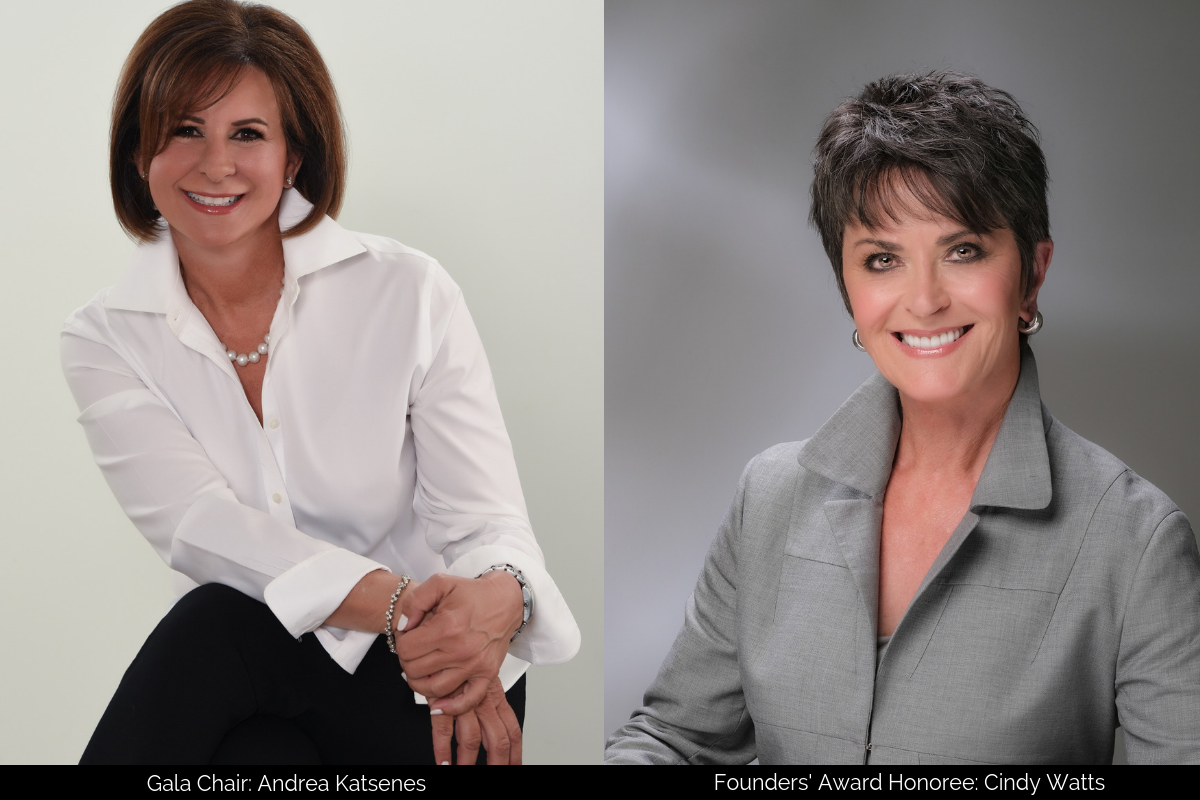 "I am honored to be chairing the 23rd Annual Fresh Start Gala," said Andrea Katsenes. "I am humbled to be a small part in raising awareness and funds that support thousands of women with vital services. So many of these women are the head of their families, so when we lift them, we lift a whole family, which positively impacts our community!"
The Gala is Fresh Start's largest annual fundraising event and raises critical funds to support programs and services at the Jewell McFarland Lewis Fresh Start Women's Resource Center, a facility that has been supporting thousands of women and their families since opening its doors in 2002, and last year welcomed more than 25,000 visit.
Gala attendees will be treated to a cocktail reception featuring a dramatic fashion presentation from Nieman Marcus, a gourmet dinner, incredible live entertainment, dancing, and the inspirational Founders' Award presentation honoring Cindy Watts, and many other surprises sprinkled throughout this special evening.
A lifelong Phoenician, Cindy Watts will be honored with the 2019 Founders' Award, for her inspirational community leadership. The Watts Family has a long history of giving significantly to the Phoenix community. "Cindy, demonstrates daily what a strong, resilient woman can accomplish in our community, and continues the long history of awesome women who have received this coveted award," said Susan Berman, President and CEO of Fresh Start Women's Foundation.
This year, Gala was kicked off with a special dinner at the Mastro brother's new restaurant project, Ocean 44, in Scottsdale. Fresh Start thanks the Mastro Family and the incredible staff at Ocean 44 who created a memorable evening. Fresh Start raised $21,408.93 from supporters, friends and community members that dined that evening. "The generosity of community leaders like the Mastro family is overwhelming, and allows us to positively change so many lives in the Valley," said Andrea Katsenes, 2019 Gala chair.
For tickets, or sponsorship information, please contact Susan Brow, Fresh Start Event Manager at (602) 261-7140 or sbrow@fswf.org.
For press inquiries and media requests, please contact Katie Selph, Fresh Start Marketing Manager at (602) 261-7166 or kselph@fswf.org